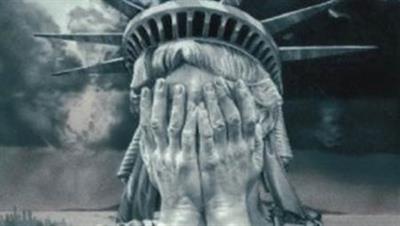 The Politics of Fear and the Shift to the Right
Location: Hemsley Building B7
Date: Wednesday 1st February 2017 (16:00-18:00)
Contact: King-Ho Leung [1]
The Centre of Theology and Philosophy [2] presents a teach-in with staff and students.
Following recent sessions by History and Philosophy departments, this session offers a chance to discuss and debate the fundamental issues concerning the so-called 'Shift to the Right':
Is there really a 'Shift to the Right'?
Is the left/right binary still useful in the light of the emergence of Trump and the Scottish National Party? Do the post-Brexit and post-Trump social divisions constitute a new political and cultural landscape?
Does the language of 'the shift to the right' imply meta-narrative of history? Are we witnessing a return to great power politics as well as 'grand theory'?
How does one understand American or indeed Western identity after 2016? What are the similarities between the political atmosphere in America, Britain, Continental Europe and the rest of the world?
What is 'post-truth'? Is it simply anti-intellectualism or is it a critical reaction to the modern idealisation of rationality and scientistic 'experts' over affects and tradition? Do the upsets in polling predications reveal the limits of social-scientific positivism?
Does political liberalism inevitably lead to a 'politics of fear'? Can one ever move beyond a political culture driven by fear and the logic of self-preservation?
However, departing slightly from the format of similar events last year, in addition to 'experts' such as John Milbank, Agata Bielik-Robson and Tarah Van De Wiele who have taught and published widely on political theory and ethics, this event will also feature contributions from a number of students from the younger generation.
No registration necessary. For more information, email King-Ho Leung [1].
View the poster [3].