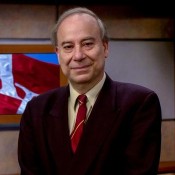 Lecture: Muslims in Europe – Opportunities and Challenges
Location:
Keighton Auditorium, University Park Campus
Date:
Tuesday 24th May 2016 (19:00-20:30)
Contact:
Jon Hoover
Associate Professor of Islamic Studies, University of Nottingham
Karimia Institute
t: 0115 841 5806 or 07519 535 802
Public lecture at the UoN, Tuesday, 24 May 2016: "Muslims in Europe: Opportunities and Challenges"
Invitation-only dinner for academics, religious and civil society leaders, political figures and media representatives at the UoN, Wednesday, 25 May 2016: "The Muslim Responsibility for Trust Building in the UK".
Postgrad research seminar, UoN School of Politics and International Relations, "Pakistan's Evolving Strategies to Deal with the Taliban."  Lunch, Thursday, 26 May 2016
Public lecture presented by Professor Akbar Ahmed, Ibn Khaldun Chair of Islamic Studies at the American University, Washington DC, and former High Commissioner of Pakistan to the UK.
In conjunction with the Karimia Institute's trust building project: 'A forum of mutual trust, peace and reconciliation in British society through better understanding of each other'.
Prof Ahmed is the former Pakistan High Commissioner to the UK and he now holds the Ibn Khaldun Chair of Islamic Studies in the School of International Service at the American University in Washington DC. His primary discipline is cultural anthropology, and his last three projects have looked at Muslims in the US, the war on terror in south Asia, and Muslims in Europe, respectively. Further biographical information and a CV are found here: http://www.american.edu/sis/faculty/akbar.cfm and here: https://en.wikipedia.org/wiki/Akbar_S._Ahmed.
Click here for more information about this event.