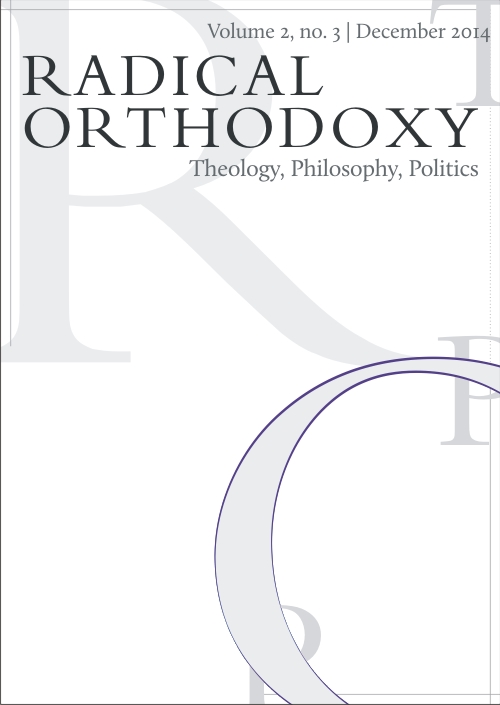 The latest issue of the Radical Orthodoxy: Theology, Philosophy, Politics journal, Volume 2, Number 3 is now available for reading on the open-access website.
Table of contents:
Articles
Kierkegaard's Virtue Epistemology
Michael D. Stark
Joseph Ratzinger's Understanding of Freedom
Peter John McGregor
The Martyr as the Vanishing Point for a New Political Philosophy
Dotan Leshem
Reviews
Leland de la Durantaye, Giorgio Agamben: A Critical Introduction. Stanford: Stanford University Press, 2009.
Pierre-Yves Fioraso
James Mumford, Ethics at the Beginning of Life: A Phenomenological Critique. Oxford: Oxford University Press, 2013.
Orion Edgar
The Grammar of a Cultural Act: A Review of Matthew John Paul Tan's Justice, Unity, and the Hidden Christ. Eugene: Pickwick Publications, 2014.
Conor Thomas Sweeney
Fiction and Poetry
The Service: A Life of the Virgin Mary
Simone Kotva
Read the full issue here. A full PDF of the issue may also be downloaded here.
Past issues may be found here.