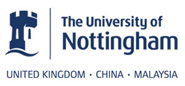 Philosophical Theology Reading Group
The theme of the Philosophical Theology Reading Group this semester (Autumn 2014) will be 'Derrida and Malabou; Messianicity and Plasticity'.
The first four sessions and readings are as follows:
Session 1: Jacques Derrida, 'The Ends of Man,' in Margins of Philosophy, 109-136.
Session 2: Jacques Derrida, 'Faith and Knowledge,' in Acts of Religion, 42-102.
Session 3: Catherine Malabou, Plasticity at the Dusk of Writing: Dialectic, Destruction, Deconstruction, 1-62.
Session 4: Catherine Malabou, 'Afterword: Of the Impossibility of Feeling — Plasticity,' in Plasticity at the Dusk of Writing, 64-82; Catherine Malabou, 'The End of Writing? Grammatology and Plasticity,' The European Legacy: Toward New Paradigms 12 (2007): 431–441.
First meeting: Tuesday, 14 October at 3 pm, The Staff Club.
The meetings are open to all postgraduate students and staff. The texts will be circulated in PDF via email; please contact King-Ho Leung for more information.