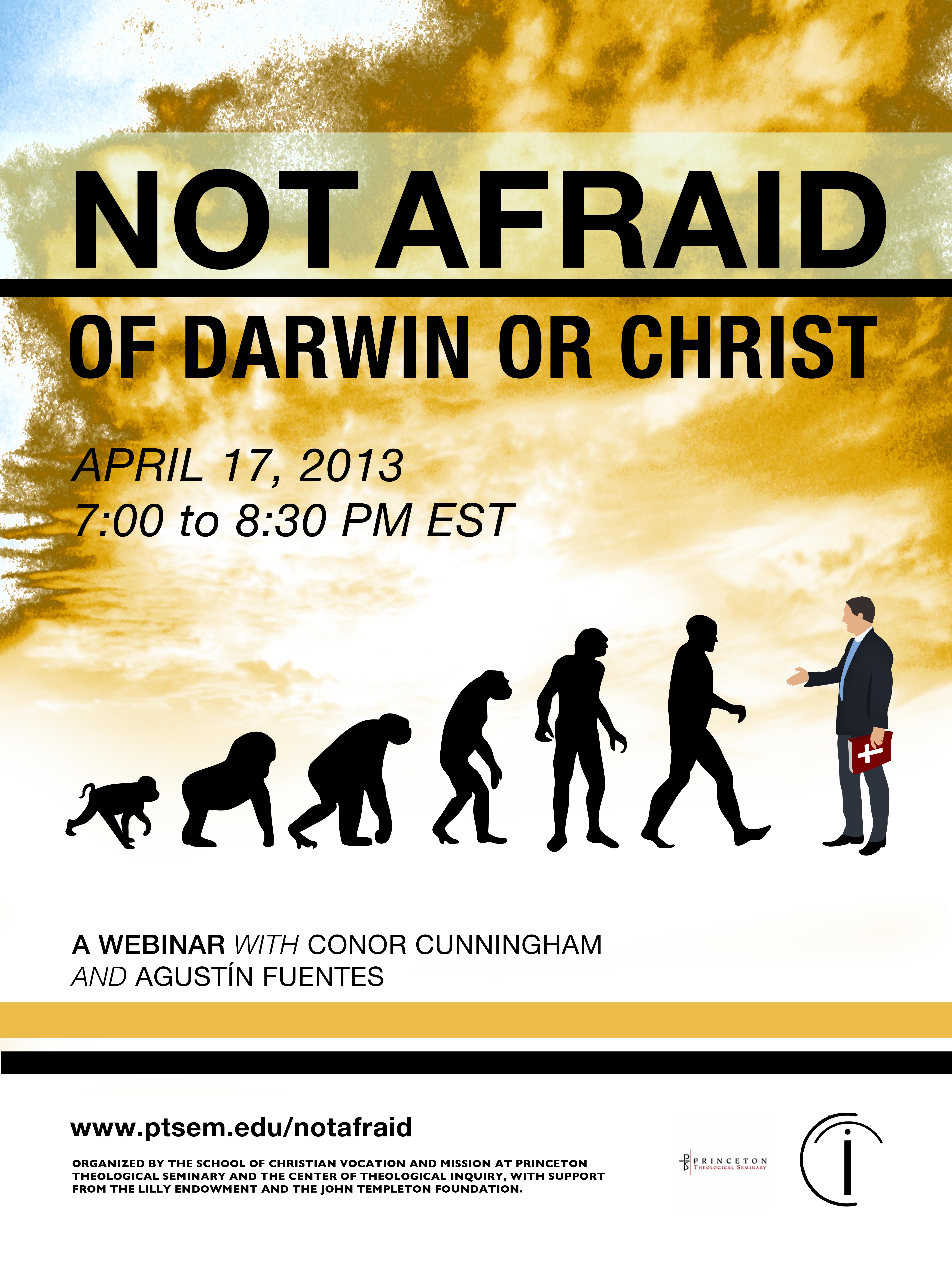 [1]
Not Afraid of Darwin or Christ
A Webinar on Theology, Evolution, and Human Nature
Wednesday, April 17, 2013
7:00 – 8:30 PM EST
Overview
Can science and religion coexist? Should Christians be afraid of Darwin or scientists afraid of Christ? We will tackle these and other provocative questions in a webinar with two dynamic professors who are currently fellows at the Center of Theological Inquiry in Princeton.
If you and a group in your congregation want to join the discussion, Princeton Seminary will provide you with free access to this webinar. Don't miss this opportunity to enrich your church's teaching ministry.
Agenda
Part 1:     What is Theology & What is Evolution—with an eye towards clarifying misconceptions and enhancing thoughtful reflection.
Part 2:     Why are some Christians afraid of Darwin and why are some scientists afraid of Christ?
Part 3:     How can we get it right? A discussion on human nature and the interface between faith, knowledge, and the quest for understanding.
For more information, see http://ptsem.edu/notafraid/ [2].