[UPDATE: There is now a location for this event and the list of speakers has been updated.]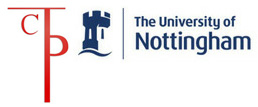 The Primacy of the Social and Ethical
How Blue Labour speaks to the social, political and economic situation in the UK
The Centre of Theology and Philosophy is hosting a one-day event on Blue Labour and the future of post-liberal politics at the University of Nottingham on 6 July 2012, 09:30 – 17:00, Portland Building Lecture room C11.
The aim of this seminar is to gather Blue Labour thinkers, supporters and activists to explore and discuss substantive Blue Labour themes.
Professor John Milbank will give the opening address, and Lord Glasman will close the conference. Our panel discussions will cover a broad and critical range of concerns such as political economy, regional and national identity and post-liberal politics.
Other confirmed speakers and participants include Paul Bickley (Theos think-tank, London), Neil Clark (Oxford), William Davies (Kellogg College, Oxford), Ian Geary (London), John Hughes (Jesus College, Cambridge), Dave Landrum (Evangelical Alliance), Dan Leighton (Blue Labour), Patrick Macfarlane (London), Simon Oliver (University of Nottingham), Adrian Pabst (University of Kent), Matthew Rhodes (British Future), Richard Robinson (Labour Councillor, Nottingham) and Jon Wilson (King's College London).
We will meet, reflect, discuss, agree – and possibly disagree – but above all commit to act. If you are interested in attending, please come along on the day.
The cost is £15 for those in employment and £5 for students and the unemployed. These tariffs are merely to cover the events costs, and we will be asking people to pay on the day.