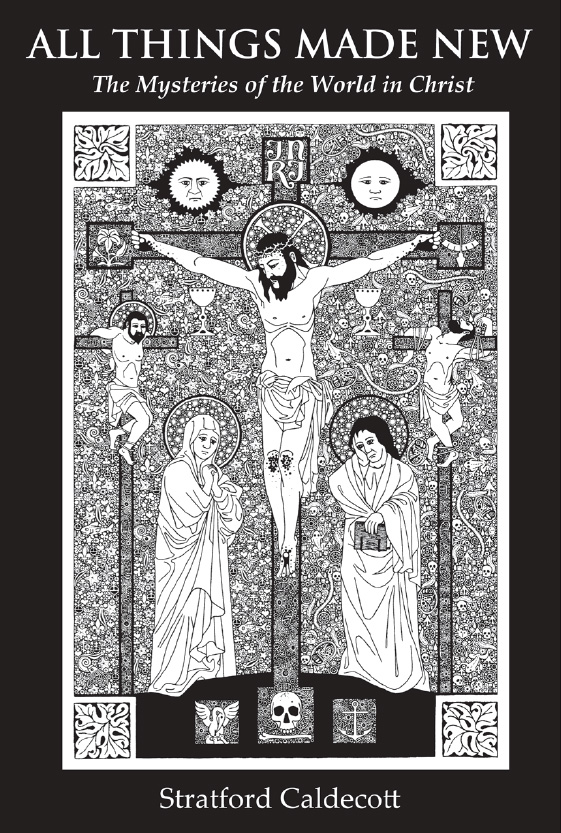 A new book by Stratford Caldecott has been published entitled All Things Made New: The Mysteries of the World in Christ (Angelico Press, 2011). [Purchase: UK | US]
Publication Description:
All Things Made New explores the Christian mysteries in the tradition of St. John the Evangelist, and Mary, the Mother of Jesus, by studying the symbolism, cosmology, and meaning of the Book of Revelation, as well as the prayers and meditations of the Rosary, including the Apostles' Creed and the Our Father. These reflections lead us step by step to the foot of the Cross, and to the Wedding Feast of the Lamb, where all things are made new.
Blurb:
"A wide-ranging, exciting, and erudite exploration of the Christian mysteries. Stratford Caldecott, with insight and patience, leads us through the complexities of the Book of Revelation, the Stations of the Cross, the Rosary, and much more, revealing as he goes along the radiant beauty and truth of these ancient writings and practices and their profound significance for today's believers. A splendid achievement." — Philip Zaleski (editor of the Best Spiritual Writing series).
Download the flyer here.