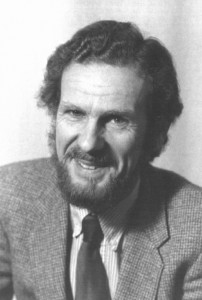 "Analogy, Dialectic, and Divine Transcendence:
Between St. Thomas and Hegel"
William Desmond
The Catholic University of Leuven, Belgium
Hegel is often attacked for a philosophy of rational totality, but frequently his critics share his commitment to immanence and nothing but immanence. Speculative dialectic vis-à-vis divine transcendence has significance beyond Hegel for our contemporary philosophical options, as well as our theological predilections. The (metaxological) reconsideration of analogy that will be offered here is not a retrospective glance at a supposedly exhausted tradition but suggests that analogy harbors promise for a renewed thinking of divine difference, after Hegel himself and after the deconstruction of Hegelian totality.
Thursday, January 28, 2010
7:30 p.m.
University of Dallas
Lynch Auditorium
Reception following in
Gorman Faculty Lounge
The Aquinas Lecture
Response by Robert E. Wood, University of Dallas
Also a Seminar Open to the Public
"Between System and Poetics: On the Practices of Philosophy"
Friday, January 29th 3:00 p.m., Gorman Faculty Lounge
Informal Student Discussion:
Thursday, January 28th
3:30 p.m.—4:30 p.m., Gorman Faculty Lounge
About the Aquinas Lecture Series:
The Aquinas lecture series, begun in 1983, is an annual event sponsored by the Department of Philosophy in which distinguished philosophers address contemporary topics in the spirit of Thomas Aquinas. The list of Aquinas lecturers includes William Wallace, Joseph Owens, John Caputo, Edmund Pellegrino, Robert Sokolowski, Kenneth Schmitz, Benedict Ashley, Ralph McInerny, Alasdair MacIntyre, John Wippel, Louis Dupré, Alfred Freddoso, and Norris Clarke.
For more information, please phone the University of Dallas Philosophy Department at 972-721-5161.